Safe Harbor Statement
This site contains forward-looking statements within the meaning of the Private Securities Litigation Reform Act of 1995. All statements other than statements of historical fact are forward-looking. Examples of forward-looking statements include, but are not limited to, statements regarding guidance, industry prospects, future business, future results of operations or financial condition, future dividends, our ability to consummate acquisitions and integrate the businesses we have acquired or may acquire into our existing operations, new or planned features, products or services, management strategies, our competitive position and the COVID-19 pandemic. You can identify forward-looking statements by words such as "may," "will," "would," "should," "could," "expect," "aim," "anticipate," "believe," "estimate," "intend," "plan," "predict," "project," "seek," "potential," "opportunities" and other similar expressions and the negatives of such expressions. However, not all forward-looking statements contain these words. Forward-looking statements are subject to known and unknown risks, uncertainties and other factors that could cause our actual results to differ materially from those expressed or implied by the forward-looking statements contained on this site. Such risks and uncertainties include, among others, those discussed under the caption "Risk Factors" in our most recently filed Annual Report on Form 10-K, which was filed with the Securities and Exchange Commission (the "SEC") on February 14, 2023 (our "2022 Form 10-K"), and in our consolidated financial statements, related notes, and the other information appearing elsewhere in the 2022 Form 10-K, and our other filings with the SEC. Given these risks and uncertainties, you should not place undue reliance on any forward-looking statements. The forward-looking statements contained on this site are made only as of the date of our most recent public filings, and we do not intend, and, except as required by law, we undertake no obligation to update any such forward-looking statement after the date it is made to reflect actual results or future events or circumstances.
The information contained on this site does not constitute an offer to sell, or the solicitation of an offer to buy, any securities or the solicitation of any vote or approval. Any such offer or solicitation would be made only by means of a registration statement (including a prospectus) filed with the SEC, after such registration statement becomes effective.
Shutterstock is the end-to-end creative partner that empowers customers to tell the best versions of their stories. Our teams capture the moments, develop the tools, deliver the services, and provide the ingredients needed to simplify and supercharge creative storytelling.
Vast Library of Creative Content

Images

Video

Music & SFX

3D Models

Editorial

Worry-Free Licensing

Royalty-free

Cleared for commercial use

Asset assurance

Creative Software & Services

Workflow tools

Production services

Data & insights

At the Forefront of AI

Generative AI content

Data training sets for AI models
"As a serial entrepreneur and small business owner, finding quality content for my marketing needs was a limiting factor. There was no place to buy images in an easy and cost-effective way. There were a couple of stock agencies at the time, but they weren't designed for the Internet. They were still quoted in print runs and it was just really old school stuff. I realized that legally cleared global royalty-free photos were really hard to find. By starting Shutterstock in 2003, I was solving my own problem as a business owner."
Jon Oringer
Founder & Executive Chairman
Investment Highlights
Expanding TAM with multiple industry tailwinds

Evolving to a creative platform leveraging content, workflow applications and data

Global scale & operating leverage

Large subscription revenue stream

Diversified across eCommerce and Enterprise sales channels

Shareholder returns driven by revenue growth, margin expansion, capital return and M&A
Our Content Engine has Consistently Expanded into Faster Growing TAM's
Size

Growth

Digital Advertising, Social Media, Websites

Image

$4.3B

6%

CAGR

Size

$4.3B

Growth

6%

CAGR

Music Streaming, Audio for the Metaverse, Digital Video Advertising, Podcasting

Music

$1.3B

7%

CAGR

Size

$1.3B

Growth

7%

CAGR

Digital Video Advertising, Streaming Video on Demand, Film & TV

Video

$0.7B

7%+

CAGR

Size

$0.7B

Growth

7%+

CAGR

Metaverse, Augmented Reality & Virtual Reality, Gaming

3D Models

$1.3B

10%+

CAGR

Size

$1.3B

Growth

10%+

CAGR

Creator Economy, Democratization of Creative Design Software

Creative Software Tools

$8.2B+

10%+

CAGR

Size

$8.2B+

Growth

10%+

CAGR
Source: Industry research and management estimates. Stock Images, Music and Video 2022 Market Size and Market Growth Estimates based on 2022 Technavio reports. 3D 2022 Market Size Estimates based on Proficient Market Insights "Global 3D Models Industry Research Report 2023." Creative Software Tools 2022 Market Size Estimates based on "Statista Creative Software - Worldwide Market Forecast" report.
Use Cases for Stock Content
Utilization of stock content extends across a diverse set of media types, as follows:
Social media advertising
Digital advertising
Website design
Blogs
Logo design
Making presentations
Mobile apps
App/User interface design
Digital page layout
Mock-ups
Marketing materials: Brochures, Print, Email
Digital drawing and illustration
Video animations
Audio/Music production
Creating merchandise
Publications
GIFs, Memes, Stickers
Growing our Subscription Business
Global Marketplace Network Effect
Global Marketplace Network Effect
Shutterstock has over 2.7 million contributors who provide images, videos, music and 3D content to our library.
Our contributor website and mobile application operate in 21 languages and contributors can register and upload content directly within the mobile application.
All submitted content is reviewed by AI technology and human experts to ensure the highest quality, integrity and licensability.
Growing collection of over 734 million images and over 50 million video clips.
eCommerce Channel
Self-service sales channel

Represents approximately 60% of Shutterstock's business

>30 million monthly unique visitors over LTM period

Target customers including marketers, creative professionals and casual creatives

Use cases range from digital marketing and website creation to film & TV and metaverse applications

Continuous innovation drives differentiation

Leading-edge AI-driven search capabilities, predictive insights and workflow applications

Variety of plans for royalty free content licensing, including flexible multi-asset subscriptions

Enhanced licenses available, permitting more expansive use cases and greater legal indemnification limits

Emphasis on localization and personalization
Enterprise Channel
Shutterstock's global salesforce delivers strategic content solutions on a custom basis to Enterprise customers

Enterprise customers include global advertising agency holding companies, smaller agencies, large corporations, SMBs and media & entertainment companies

Strategic solutions include:

Editorial - supplies news, lifestyle, entertainment and sports content, primarily to media companies

Studios - custom content and original programming

Data Partnerships / AI Applications - leverages and commercializes our extensive datasets and metadata associated with Shutterstock's content library

Platform Solutions - SSO & API integrations that allow end customers to access Shutterstock's content and tools & applications via an API feed
Extending our Customer Relationships with Studios
Offering Additional Creative Ingredients with Editorial
Ecosystem of API Partners
Embedding our content, technology, and tools within 3rd party applications, such as ad builders, social media platforms, Digital Asset Managers, and other Marketing Technologies
API Ecosystem
Streamlining access to Shutterstock within the platforms customers use every day.

Helping platform partners create more engaging customer experiences, leading to increased revenue, retention, and time on our platform.

Making it as easy as possible to find the right content, in the right place, at the right time.

Driving value beyond content through products like our Editor and Smart content recommendations.
Unique First Party Data Powering Generative AI, Computer Vision, Predictive Performance and Content Insights
Proprietary Data Products include:
Generative AI capabilities that will allow Shutterstock's customers to generate unique images based on keyword inputs

Shutterstock's Computer Vision technology trains and supports customers' AI models, by leveraging the underlying metadata of our existing content library

Predictive performance technology uses AI to analyze the strengths and weaknesses of individual content assets for a customers' marketing objective or target audience

Global trends around content preferences pertaining to consumer intent and culture (Creative Trends 2022)
Generative AI
Shutterstock is Powering, Developing, and Commercializing the Future of AI, enabling Creativity at the Speed of Your Imagination.
How to use Shutterstock's AI image generator
1

Imagine anything! Then type it into the search bar. Click Generate.

2

Shutterstock.AI generates a few versions for you to choose from.

3

Edit the image in Create, if you like. Or just license and download.
Futuristic city with retro style flying cars in the sky

professional jewelry photoshoot, floral decor

Portrait of a mongolian woman, high detail

Ceramic kitchen cups and plates and bowls

illustration of a child in a hot hair balloon
Commercially Cleared Images Derived from Properly Licensed Content
Training data is ethically sourced from Shutterstock contributors
Generative AI Images are cleared for commercial use
Contributors are compensated through Shutterstock's Contributor Fund
Computer Vision
Shutterstock's Computer Vision Offering Trains AI Models with our Vast Content Library
Marquee partnerships with leading technology platforms
Large multi-year contracts, with profitability in-line with overall business
Commitment to compensate our contributors through newly established Contributor Fund
PEOPLE. PLATFORM. PROCESS.
NEW OPPORTUNITIES
Our rigorous metadata collection process results in actionable, new term use cases for partners
IT ALL BEGINS WITH
A SINGLE PIECE OF CONTENT
For each piece of content, Shutterstock collects over
185 pieces of metadata across a variety of themes & categories
Recent Strategic Acquisitions
Pond5 - acquisition of largest video-first content marketplace

Shutterstock acquired Pond5 on May 11, 2022

World's largest online marketplace for royalty-free video

115,000+ contributors across the world

15,000 new videos daily

125,000 active customers, including rapidly growing social media platforms, VoD streaming services and production companies

Further scales Shutterstock's video business and expands Shutterstock's editorial offering with unique and high-quality exclusive video content

Complementary customer base with powerful relationships with the world's largest media outlets, social media platforms, and OTT streaming companies
Splash News - infusion of technology, customers and photographer network to Shutterstock Editorial's Newsroom

Shutterstock acquired Splash News on May 28, 2022

Splash is a leading entertainment news agency specializing in the procurement and distribution of celebrity and entertainment content

Candid celebrity photos

Red carpet events

Live events

Large contributor network of more than 4,000 photographers

Extensive archive of over 27 million images

Diverse and attractive customer base including E! News, People, Daily Mail, TMZ, Dow Jones, Reach and News UK

Provides immediate scale and workflow enhancements to Shutterstock Editorial's Newsroom business.
PicMonkey
Shutterstock acquired PicMonkey on September 3, 2021

Complements Shutterstock's content subscriptions with professional-grade, easy-to-use design tools

Key features of the PicMonkey tool includes photo editing, effects, touch-up tools, brand kits, cloud storage video, animations, and multi-page for creators, solopreneurs, social marketers, marketing professionals, pro designers and casual creatives

Expands Shutterstock's audience reach and addressable market by extending into the large and growing market opportunity for creative software and design tools

Recurring SaaS-based subscription revenue
With the acquisitions of Pattern89, Datasine and Shotzr, Shutterstock.AI will continue to rapidly develop its own predictive performance capabilities to help creatives and customers accomplish their goals by making more data-informed content decisions.
Pattern89
Pattern89 provides industry-level and custom insights for predictive performance at scale. Utilizing these insights allows marketers, agencies and creatives to make the right decisions -- down to colors, copy and even emojis -- without having to live A/B test. Pattern89's sophisticated workflow allows real time monitoring of campaign performance, as well as one-click optimization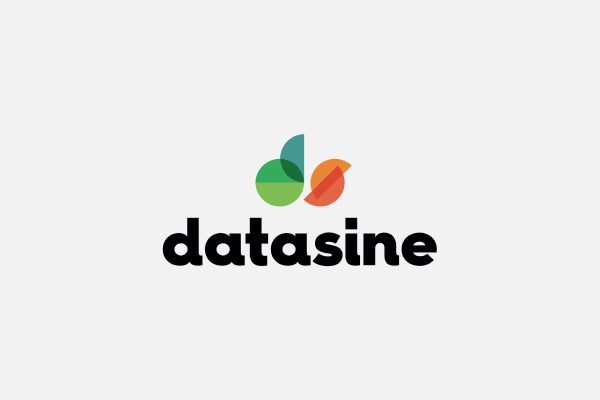 Datasine
Datasine's AI provides the insights and acumen for campaign decision-making. Their team of data scientists and psychologists have created algorithms that analyze the creative elements of an ad better than humans. The company's artificial intelligence reviews past campaign performance of digital assets and provides recommendations for optimizing their performance.
Shotzr
Shotzr uses human responsiveness to imagery, applying insights to any image for predictive analysis to ensure customers select the right image for social media and digital campaigns that will resonate with audiences.
TurboSquid - democratizing 3D content worldwide
Shutterstock acquired TurboSquid on February 1, 2021

Industry leader, with full suite of 3D content offerings, including:

TurboSquid - over one million assets in 3D marketplace

PixelSquid - content marketplace for 3D objects available via a 2D spinner

Kraken - SaaS-based digital asset management solution

Extensive network of contributors who develop and sell 3D models

Blue chip customer base including over half of the Fortune 100

Diverse use cases spanning advertising & marketing, ecommerce, AR/VR, architecture, education, engineering, gaming and media

Compelling strategic fit and meaningful revenue synergies with Shutterstock

Expected to be immediately accretive to adjusted net income per diluted share and adjusted EBITDA
Management Team
Jon Oringer

Founder and Executive Chairman

Paul Hennessy

Chief Executive Officer

Jarrod Yahes

Chief Financial Officer

John Caine

Chief Product and Digital Officer

Aimee Egan

Global Head of Enterprise

Sejal Amin

Chief Technology Officer

Rachel Mahoney

Chief Marketing Officer

Sara Birmingham

Chief Human Resources Officer

John Lapham

General Counsel and Corporate Secretary

Steven Ciardiello

Chief Accounting Officer

Candice Murray

VP, Editorial

Aiden Darne

VP, Shutterstock Studios

Yvonne Januschka

VP, APAC Sales
Jon Oringer

Founder and Executive Chairman

Paul Hennessy

Chief Executive Officer

Jarrod Yahes

Chief Financial Officer

John Caine

Chief Product and Digital Officer

Aimee Egan

Global Head of Enterprise

Sejal Amin

Chief Technology Officer

Rachel Mahoney

Chief Marketing Officer

Sara Birmingham

Chief Human Resources Officer

John Lapham

General Counsel and Corporate Secretary
Steven Ciardiello

Chief Accounting Officer

Candice Murray

VP, Editorial

Aiden Darne

VP, Shutterstock Studios

Yvonne Januschka

VP, APAC Sales
Financial Performance
Shutterstock By The Numbers
28.9%

Adj. EBITDA

Margin (LTM)

$374

Revenue per

Customer (LTM)

556,000

Total Subscribers

42%

Subscriber Revenue

as a % of Total (LTM)

2.2M+

Customers

734M+

Images

50M+

Video Clips

4M+

Music Tracks & SFX

1.2M+

3D Models

2.7M+

Contributors
Note: Key Metrics as of June 30, 2023, unless otherwise noted.
Powerful Financial Model
1 Strong financial foundation

Growing base of subscription revenue

Enterprise channel firing on all cylinders

Actionable path to restoring growth in Ecommerce channel

2 Multiple levers to drive margin expansion

Operating leverage in G&A

Stable unit economics in Content and Creative Engines

Higher EBITDA margins in Data Engine

3 Balanced framework for capital allocation

Deployment of cash flow for dividends and buybacks

Consistent reinvestment into business through R&D and capex

Disciplined approach to programmatic M&A

4 Creative and Data Engines gaining scale

Content Engine fed with new content types

Creative Engine innovating with generative AI

Data Engine gaining momentum
Cash Flow & Capital Return
Financial Statements and Non-GAAP Information
See all charts used in this presentation
×